Thorlabs offers two options for general lab lighting. The PSX501 is a compact, battery-operated LED light source with a flexible neck for easy positioning and illumination of the target area. The PSY240 LED light strips can be mounted underneath a rack or a shelf, such as our ScienceDesk™ Overhead Shelves, and are ideal for illuminting a large work area. The PSY240 is 850 mm (33.46") long and is held in place by three spring clips.
Please Note: These accessories are compatible with our current ScienceDesks (SD Series) and cannot be used with our former generation (PS Series) products sold before March 2009.
Sample ScienceDesk Workstation Configuration
Click on the various ScienceDesk accessories or text in the photo below for more information on that item.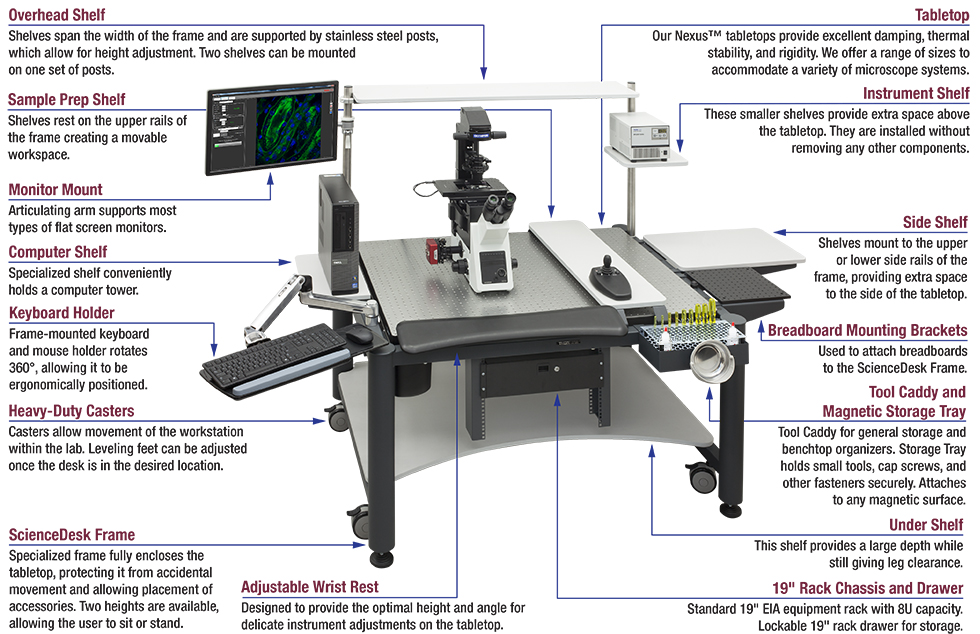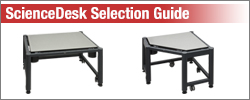 The Following Accessories are Not Shown in the Image Above