See what's new at Thorlabs:
View the full list of new products (below) or browse our entire product range.
All of these items are available now!

Choose

RSS Feed to have this information delivered to you.

2 New Products in the Laser Modules Family!
«« View All New Products
«« View ByCategory
Thorlabs offers compact laser modules equipped with a USB connector, phono jack, or bare wire leads. Each USB-equipped laser module has collimated output at 520 or 635 nm, an on/off switch, and a built-in highly attenuating electrical filter to eliminate noise in the laser output, regardless of the power supply used. The phono-jack-equipped laser modules are available with collimated or adjustable-focus output in the visible or NIR. Also available are turnkey laser diode modules that emit at visible or NIR wavelengths. In addition, we offer a handheld laser source with 635 nm output and a rechargeable battery.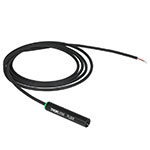 Laser Modules with Bare Wires (View Product Family)
1 New Product!

PL206- Compact Laser Module with Bare Wire Leads, 405 nm, 0.9 mW RELEASED: October 21, 2020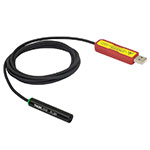 Laser Modules with USB Connector (View Product Family)
1 New Product!

PL205- Compact Laser Module with USB Connector, 405 nm, 0.9 mW (Typ.) RELEASED: October 21, 2020