Detector Power Cable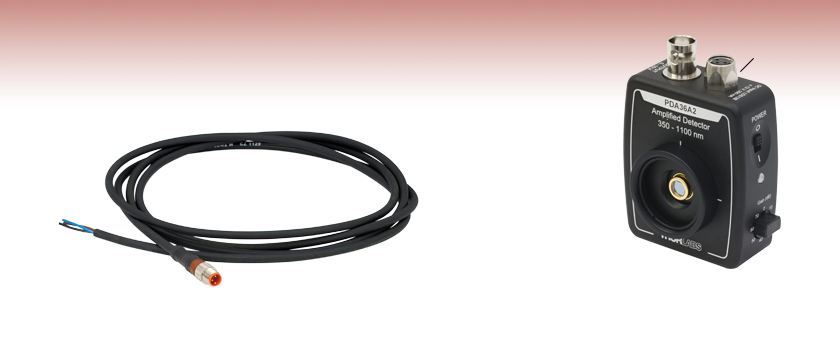 Directly Compatible with PDA Series Amplified Photodetectors
Compatible with DET Series Biased Detectors Using a Power Adapter
Bare Leads to 3-Pin Connector
PDA-C-72
Application Idea
The PDA-C-72 Power Cable is designed for
Thorlabs' Amplified Photodetectors.
Power Connector

Please Wait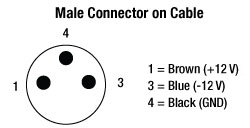 The PDA-C-72 is a power cord that is directly compatible with our PDA Line of Amplified Photodetectors. It is also compatible with any DET Biased Detetectors that are using the DET2A power adapter. Note that when connecting the DET2A and the PDA-C-72 to power DET series detectors, only the brown (+12 V) and black (GND) pins are needed. This cord has tinned bare leads on one end and a 3-pin connector on the other end. It can be used to power a detector with any suitable 12 V power supply. The pin diagram is shown to the right.